It is time, my friends. The time for me to finally unveil my top 10 favorite films of 2015. It was an amazing year for movies, and here is some more evidence as to why. But first, a recap! If you want to see my other lists, just click
here
,
here
,
here
, and
here
!
But now it's time for the main event. Here it is: my top 10.
10. Star Wars: The Force Awakens
Directed by J.J. Abrams
The latest installment in the Star Wars franchise has come under fire for being too similar to the 1977 Star Wars film that started it all, but to me, that is an over-simplification. Being as Star Wars-y as a Star Wars film should be, it does borrow one theme from the original that I feel is worth mentioning: the subtitle "A New Hope", which this film certainly is for the franchise. After the prequel series, it is important to see this movie as the shining light that it effectively both
is
and represents. As far as movies go, it stands as one of the best sci-fi efforts of the decade. As far as Star Wars movies go, it stands as the best since The Empire Strikes Back.
9. World Of Tomorrow
Directed by Don Hertzfeldt
Anyone who is familiar with the animations of Don Hertzfeldt will know that it takes a certain sensibility to truly appreciate his simplistic artistic style. I, obviously, am of that particular variety of human being, as I see what he does as charming, hilarious, and ceaselessly inventive. Few full-length films are able to so effectively pack in as many well-executed thoughts and ideas as Hertzfeldt manages to throw at you in this short film that clocks in at just under 20 minutes, yet he does so in a way that is immersive and never once makes you feel like you're being rushed through the experience. It may appear simple, but the painstaking efforts put into crafting a film as unique and thought-provoking as this is simply miraculous.
8. Kurt Cobain: Montage Of Heck
Directed by Brett Morgen
The definitive Kurt Cobain film. If given the option between this and every other film centered (or based) on Cobain and his life, the choice would be simple: Montage Of Heck, every time. An intimate portrait of a man easily referred to as a "tortured genius", this documentary chronologies his life from a young pup up to his untimely death. Mixing in real-life footage with several animated sequences set to his own audio recordings (which were incredible, I might add), no other film on Cobain has managed to so creatively or effectively paint such a satisfactory picture of his life. Obviously not a film for haters of Cobain, but for fans or those of casual interest in the life of this gifted artist, there is little to complain about here.
7. Mad Max: Fury Road
Directed by George Miller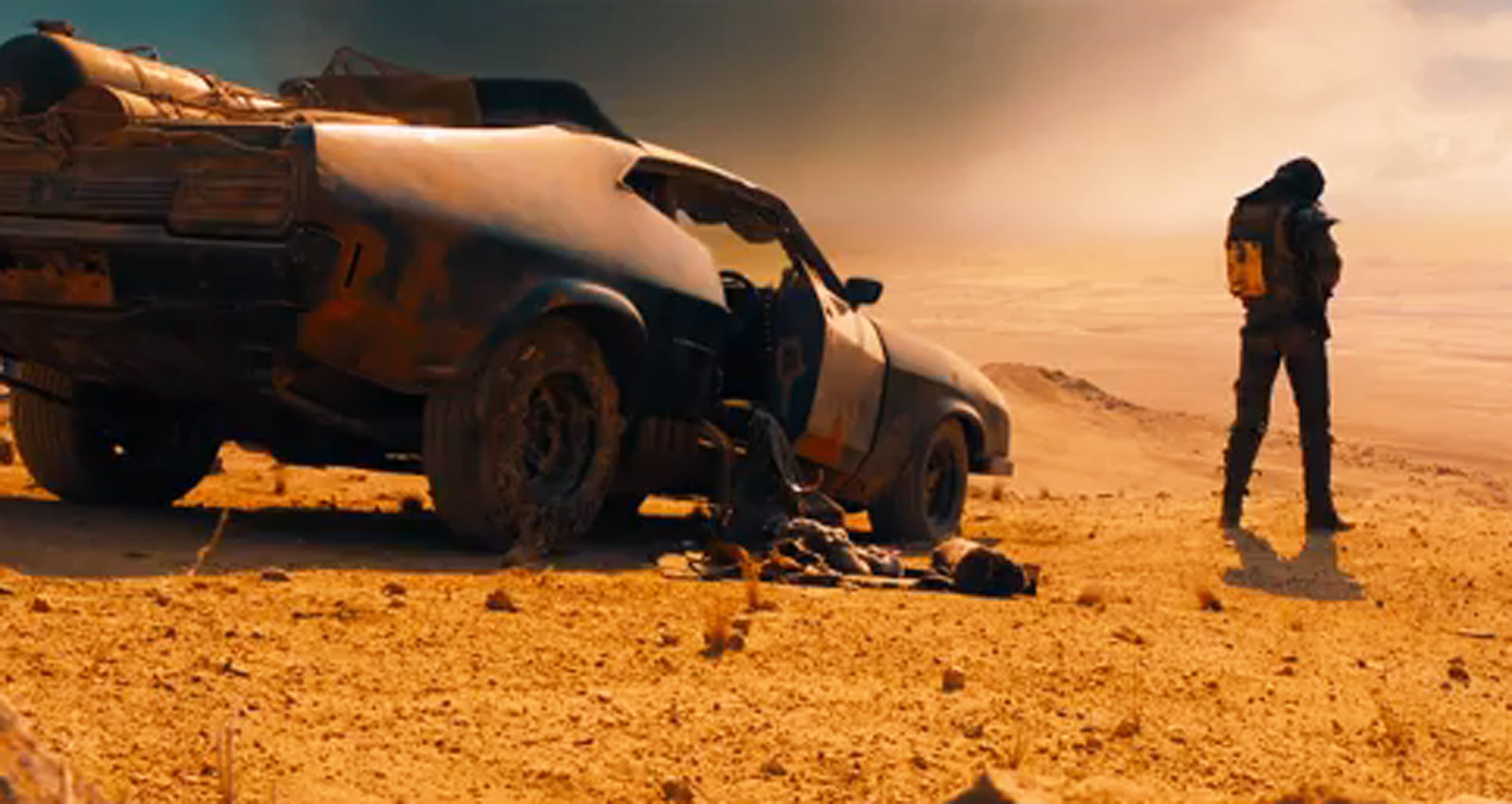 You've heard it a million times by now, I've heard it a million times by now, so I'll just start by saying Mad Max: Fury Road is a really damn awesome movie. In fact, we've all heard it to the point where we're so tired of hearing about it that we want to inflict punishment on everyone who *isn't* tired of it yet, or to just simply allow these people to continue spray-painting their faces with chrome begging to be "witnessed", in hopes that they might suffocate themselves. Geeky fandom aside, this is one of those rare action movies that has critics and audiences squealing about it to the point where it legitimately is up for more Academy Awards this year than 12 Years A Slave was back in 2013. And even in acknowledgment of how wrong that is on so many levels, I'm still okay with it. Because this movie was awesome.
6. Inside Out
Directed by Pete Docter & Ronnie Del Carmen
Just by watching the trailers, I had this feeling the latest Pixar effort would be as profoundly stupid as its past several have been (and as The Good Dinosaur after it was), but boy oh boy oh boy oh boy...I was really, crazy wrong about this one. Which honestly may have helped contribute to how well I enjoyed it, but regardless, this is one of the most beautiful and endearing films of the decade. The voice acting is tremendous, the character animation is energetic and expressive, with the help of great music, beautiful set design, and probably the most emotional screenplay a kids movie has ever seen, every aspect of this movie swings for the fence and is a total slam-dunk touchdown hole-in-one -- basically, all the sports references that end in people cheering. The amount of sheer creativity and artistry that went into this movie is astounding, and I am very happy to say the effort was completely worth it.
5. Straight Outta Compton
Directed by F. Gary Gray
Quite possibly the biggest surprise of the year, this N.W.A. biopic is crude, lengthy, and typical fare in many ways: but that doesn't stop it from being one of the most alarmingly effective music bios I've ever seen. With three strong leads in O'Shea Jackson Jr., Corey Hawkins, and Jason Mitchell, along with a suitably strong supporting performance by Paul Giamatti (between this and Love & Mercy, I wouldn't count on seeing him sign any musical artists anytime soon), this is one of the finest ensembles of the year, and when you pair that with the directorial talent of F. Gary Gray and a topic the whole crew was obviously passionate about, you get a pretty incredible film. It may have left out a few unsavory details, but that doesn't keep the resulting film from being one of the best of the year.
4. Room
Directed by Lenny Abrahamson
Here's another film I wasn't counting on blowing me away as much as it did, but alas, here it is. Coming off the relative success of his previous film
Frank
(which was, by the way, one of my least favorite movies of the year in 2014), director Lenny Abrahamson crafted this ingenious little film. To describe the plot, or even watch a trailer for it, might be a mistake to those of you who are uncertain as to what this movie is, so all I can do is recommend it. Brie Larson gives one of the strongest performances of the decade, with Jacob Tremblay surprisingly managing to hold his own in one of the trickiest roles for a child that I've seen in a long time. Beautiful, sad, and just incredible.
3. Steve Jobs
Directed by Danny Boyle
I can honestly say I don't understand the backlash this movie has suffered from, as I still view it as one of the most well-crafted bios of our time. Taking place over three isolated days, the construction of this movie is anything but formulaic, as it builds itself from the ground up from this unique structure. Filling in the blanks through exposition dialogue that somehow never seems forced, this screenplay is sharp as a tack. For a movie with this much talking, it's miraculous how little dialogue could have been removed, but thus is the miracle of Sorkin, one of the most gifted screenwriters of our time. Shine as the screenplay may, it ultimately takes a backseat to the memorable lead performance given by Michael Fassbender as the titular anti-hero. Not choosing to portray its subject in an entirely positive light, Fassbender handles the subtleties of his role seemingly with ease, giving my favorite male performance of the year. Take the acting, writing, structure, music, and editing into factor, this is really one fantastic film.
2. The Look Of Silence
Directed by Joshua Oppenheimer
The follow-up to the incredible documentary The Act Of Killing, and though I would hesitate to call it better, I will say it is a very close tie. Very rarely does a documentary come along that feels as crucial a piece of work as this film. There is a strange sense of urgency to the way this film presents itself, and how it puts the evils of man on display so unapologetically, you begin to wonder how far down the rabbit hole humanity can go before finally bottoming out. It was incredible to me watching men being interviewed, bragging about the hundreds and thousands of murders they have committed, then being confronted by the fact that the man interviewing them was the brother of one of the men they needlessly slaughtered. Seeing their look of pride fade into that of guilt, without ever manifesting itself into any kind of apology or condolence (and often greeted with nothing more than hostility and the threat of violence) is almost disgusting to watch, but it paints a very vivid and disturbing picture, nonetheless. It may almost hurt to sit through, but this is one of those films that people just need to see.
1. Anomalisa
Directed by Charlie Kaufman & Duke Johnson
One of those rare films that manages to capture humanity as a whole, never losing sight of its main goal - displaying the experience that life can be on a depressed and weary soul. This is not a movie that will be easy for most people to sit through. It is one of the most uniquely-heartbreaking films I've ever seen, putting you into the shoes of a dissatisfied family man who has come to realize every person and experience is exactly the same as the rest, and fears that he may very well never again enjoy the happy life he once had. It's hard not to sympathize with him, as it is equally as hard to justify some of his actions. But whatever happens, we are along for the ride. Filled with creepy moments that leave you uncertain as to the mental state of its own characters and about two dozen voice performances given by a monotone Tom Noonan, this movie is risky in totally bizarre ways. Told largely over the course of one evening, this film cuts straight to the core of his psyche, revealing more than you feel you ought to know about any person at all. This isn't a film that makes it easy for the audience; it puts the creative mind on display and beats it to death with a hammer. But this is not a film out to make a buck. This movie exists for a greater cause, and is more in-touch with how it feels to be human than almost any other movie I have ever seen - for better or worse.