10. Gary Oldman
When I decided to briefly attempt a podcast (I still haven't abandoned the idea, but have since decided to change the focus from top 10 lists), a list of Gary Oldman's best performances was the first one I tried. This wasn't just because he's been in a million movies and gives me plenty of options to choose from, but because he's so great and has a huge variety of characters he can play, I figured it would make for an interesting listen. And after 30 years in movies, he has shown no sign of changing how he approaches these roles. He's one of the hardest working actors ever, and one of the most chameleon-like who has ever lived. A master of accents and total transformation, yet somehow he's only ever gotten one Oscar nomination ever. Crazy.
Favorite performances:
Tinker Tailor Soldier Spy
Leon: The Professional
State Of Grace
Sid And Nancy
The Dark Knight trilogy
JFK
Air Force One
Harry Potter series
Bram Stoker's Dracula
The Fifth Element
The Book Of Eli
Immortal Beloved
True Romance
---
---
9. Toshiro Mifune
The greatest actor in Japanese history. I can say that because I don't know many Japanese actors, but whatever, I don't need to have seen every movie to know that Mifune is the best. Weirdly, I've never seen him in a movie that wasn't directed by Akira Kurosawa, but I hope to change that soon. An actor with such an incredible range of emotions and the ability to express them all quickly and effectively, this guy was one of the most intense actors who ever lived. The fact that the greatest director ever used him continuously in movies for 2 decades is a good demonstration of how amazing he was. He could play it subtle, or dominate every scene he was in. Either way, he was always the actor who drew you in and was basically impossible to look away from.
Favorite performances:
Throne Of Blood
Seven Samurai
Red Beard
Rashomon
Yojimbo / Sanjuro
The Quiet Duel
The Lower Depths
The Bad Sleep Well
The Hidden Fortress
Drunken Angel
High And Low
Stray Dog
Scandal
---
---
8. Rutger Hauer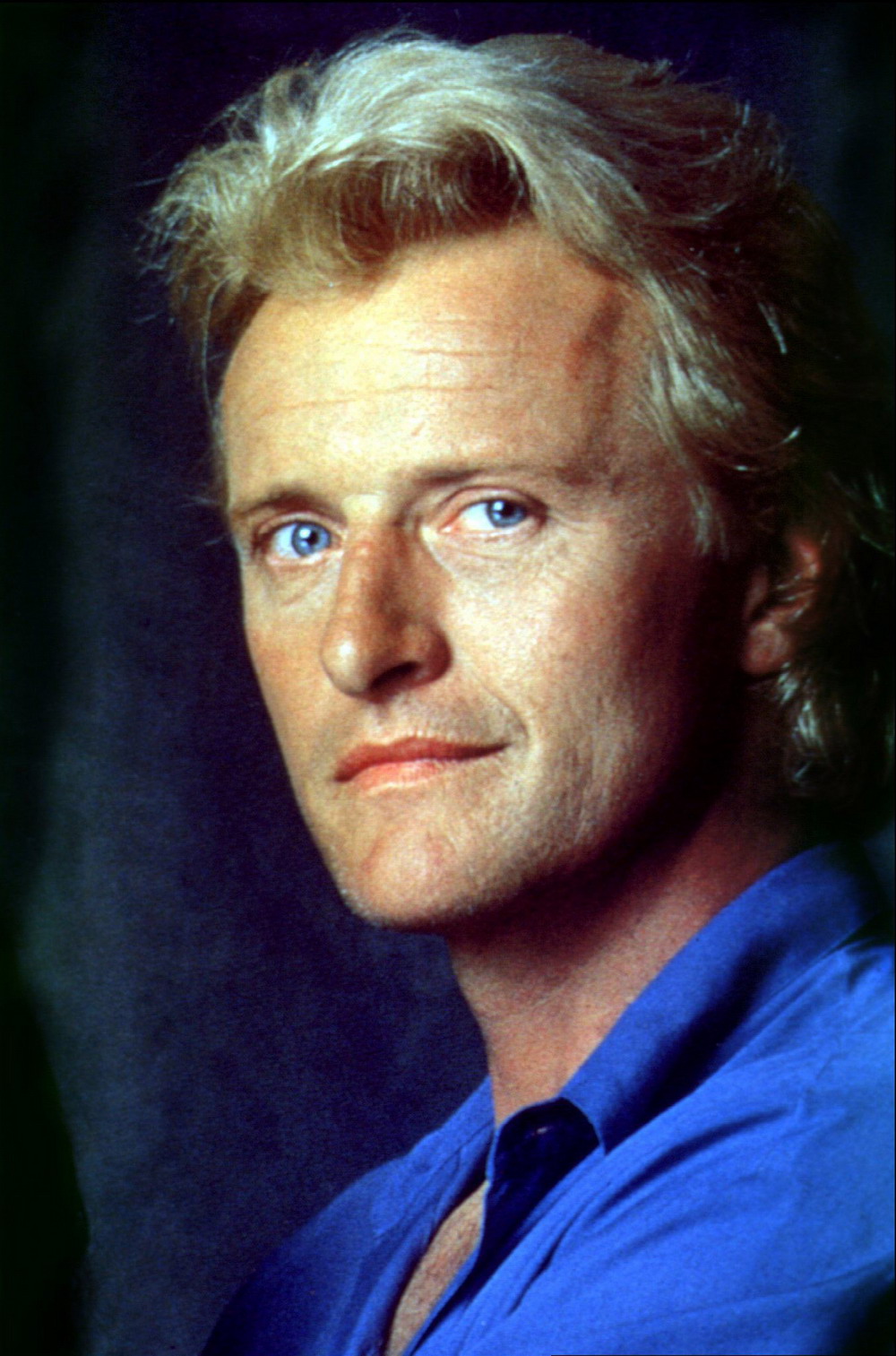 An incredible actor who has all-but slipped through the cracks of mainstream consciousness (with the very notable exception of his iconic performance in Blade Runner), Hauer has done far more impressive work in his career than more popular actors like Anthony Hopkins or Michael Douglas has ever done. A big part of what separates him from these guys is his relative lack of mainstream or critical success; it's funny how not winning an Oscar can save you from phoning it in late in your career. He's able to convey more with a single look than these other guys can do in a whole scene, yet has still never gotten even a small fraction of the praise. Anyway, before I go into a tirade, Hauer is a powerful actor who has very intense eyes and the incredible ability to make the audience both empathize with him and despise him at the same time. He is currently one of the few actors I will sit through an entire garbage movie for.
Favorite performances:
Blade Runner
The Legend Of The Holy Drinker
Nighthawks
Hobo With A Shotgun
The Hitcher
Escape From Sobibor
Surviving The Game
Ladyhawke
The Blood Of Heroes
Split Second
The Mill And The Cross
Wanted: Dead Or Alive
Blind Fury
---
---
7. Tim Curry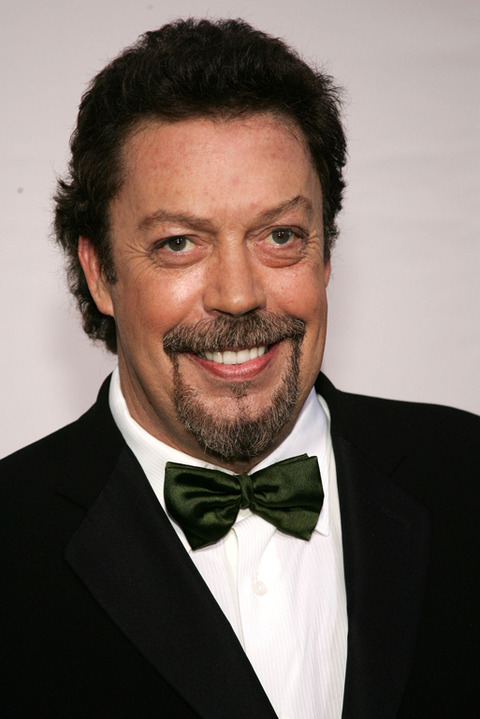 This guy is something else. And by that, I mean there really isn't another actor out there who possesses the strange powers of the Curry. He's like a comedian, but also he's not. He's primarily a voice actor, but most of his greatest roles are live action. He has a unique voice but has the ability to totally transform it into something else. He's just...not really like anyone else is. Sadly, he has had some health issues keeping him from appearing in much over recent years, but that somehow hasn't stopped him from lending his voice to countless shows. He's created some of the most iconic characters in entertainment of the last 50 years, and yet he still doesn't get talked about as one of the most important actors alive. Much like the 3 previous actors on this list, fans adore him, but he gets ignored by awards. Stupid awards, deciding what sheeple will like...
Favorite performances:
The Rocky Horror Picture Show
It
Clue
Home Alone 2: Lost In New York
Muppet Treasure Island
The Wild Thornberrys
Legend
Criminal Minds
Ferngully: The Last Rainforest
Tales From The Crypt: Death Of Some Salesmen
Over The Garden Wall
---
---
6. George C. Scott
So, you know how everyone else in this post has been largely ignored by awards? That's kind of the opposite with Scott, in more ways than one. 4-time nominee and even a winner, George C. Scott rejected awards and still seemed to keep getting them. Ultimately that doesn't really matter, but I still find it kind of funny. Being one of the first actors I ever really "noticed" (my dad always proclaimed him the best), you could say this is a nostalgia pick for me, but I feel those comments deserved to be instantly dismissed when you actually watch how great this guy was in everything. With his gruff voice and commanding personality, he was the kind of magnetic screen presence that only comes around once in a great while. Always a blast to watch, George C. Scott was one of the great dramatic (and even comedic) actors of his time, and will always be one of my personal favorites.
Favorite performances:
Patton
The Hospital
Dr. Strangelove
A Christmas Carol
The Hustler
The Rescuers Down Under
They Might Be Giants
The Exorcist III
Anatomy Of A Murder
The Changeling
Petulia
Islands In The Stream
The List Of Adrian Messenger
The New Centurions