Tim Curry is without a doubt one of the most entertaining, diverse, and addictively watchable actors of all time. He approaches every role with energy and that is obvious with every performance you will see on this list. Some of these are voice performances, some are TV roles, and others are from film. You'll see that for yourself. And now I just want to add that I usually try to avoid putting TV shows on my lists, because I don't think it fits as well putting a 200-hour performance onto a list with performances in a 2-hour movie, simple as that. However, some actors have those career-defining performances on television that simply cannot be ignored. Okay, now that you know what is gonna be on the list, I guess it's time to just show you the list. Enjoy.
10. Ferngully: The Last Rainforest [1992]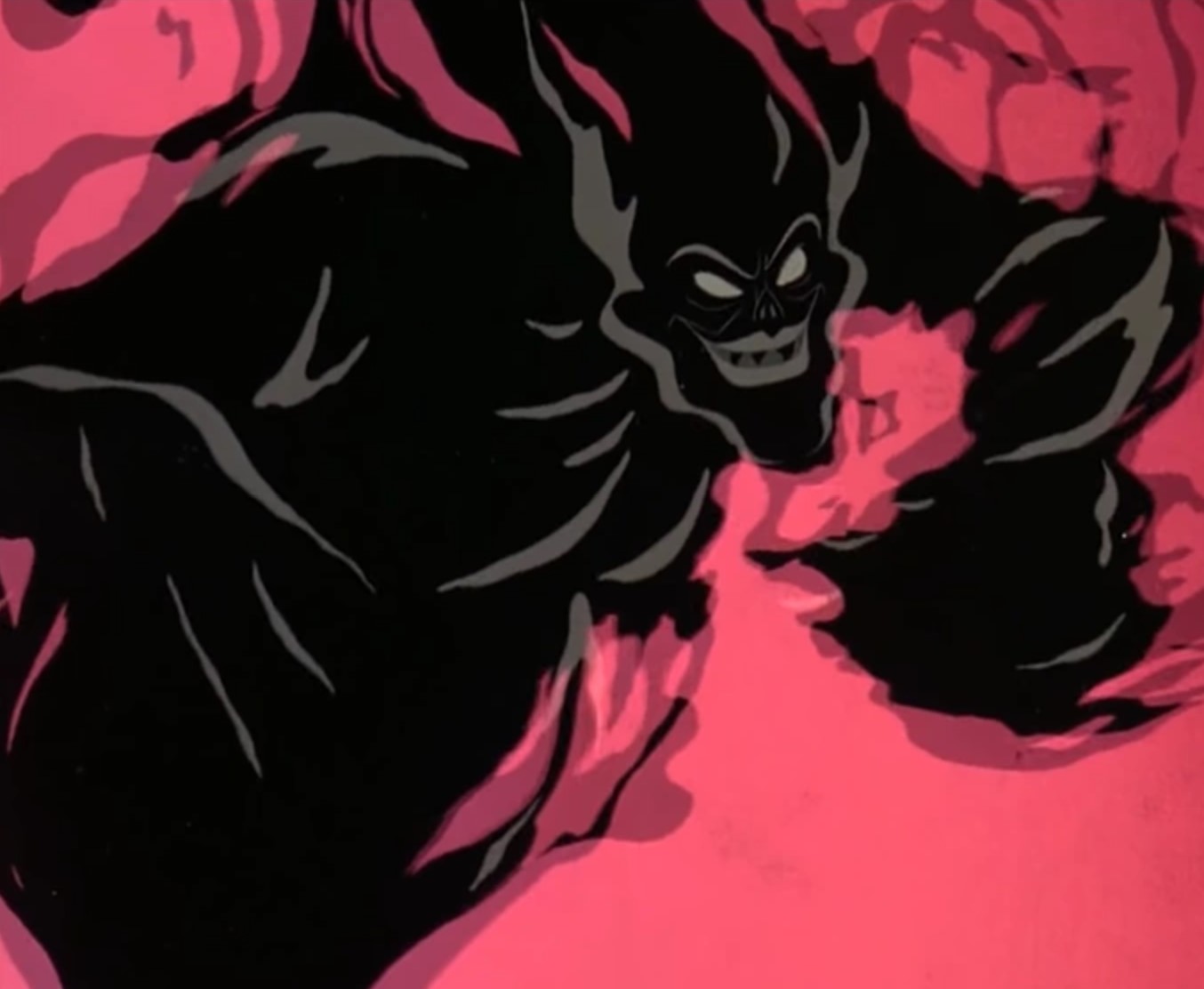 Hurray for the first entry on my list, one of the dumbest eco-friendly crap fests of all time. But guess what? That doesn't effect how good Curry is in this movie. Using his bizarreness and great singing voice to his advantage, means this is definitely one of the most memorable performances on the list.
9. Tales From The Crypt - "Death Of Some Salesmen" [1993]
And now for the first tv role. This one is a single episode of Tales From The Crypt, which features Tim Curry in a trio of performances (as seen above) as the mother, father, and daughter of a family of crazy killers. As twisted and hilariously crazy as Curry has ever been, this is one uncomfortable thing to watch, but still so much fun.
8. Legend [1985]
Though his performance is masked with tons of makeup and overshadowed by beautiful set pieces, it's still hard to imagine an actor taking this role and doing more with it. Despite the changes he made in his voice, this is still undeniable Curry, whose presence and charisma make for a formidable villain.
7. Criminal Minds [2010]
To be fair, I only watched the episodes of this show which featured the actor, but for those 2 episodes, I was totally absorbed, witnessing one of the most terrifying transformations of his acting career. As creepy a performance as you would likely ever see, it leaves me only wishing he were featured in a show which could have kept him as a season-long villain.
6. Muppet Treasure Island [1996]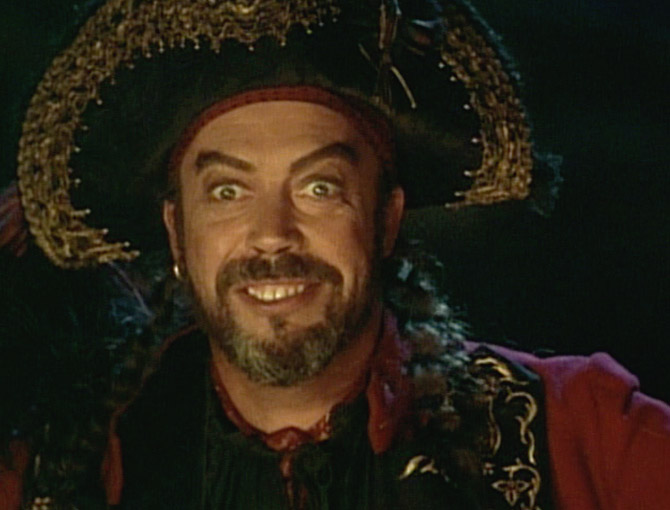 I have never been a fan of the Muppets. So, naturally, I went into this movie with limited expectations. Not only was I surprised by how much I enjoyed the movie, but I was amazed at how well Tim Curry took this role and made it work so well among a cast full of puppets. How could I ever doubt him? He's one of the most talented actors ever, after all.
5. The Wild Thornberrys [1998-2004]
Though I generally try to avoid featuring really long-running performances on my lists, I wouldn't be able to make this list without the inclusion of one of Nickelodeon's most beloved animated characters. As endearing as he is funny, Curry brings a lot to this role, and the result is a characer that will remain a classic for years to come.
4. Home Alone 2: Lost In New York [1992]
As a hotel concierge with a weird grudge against Kevin McAllister, this stands as one of his most entertaining performances, even though he isn't prominently featured in the movie. Its hard not to laugh almost every time he's on screen, as he gives it his all and makes the most of his kooky supporting role.
3. Clue [1985]
Though this is a big movie with a large cast of great acors, none shine nearly as bright as Tim Curry, as the butler. Manic, hilarious and very very Curry, this is one of his defining roles. If you have any doubts that a board game could ever make for an entertaining movie, give this movie a shot. Even during the times it doesn't work, there is still this performance in there to keep it fun and exciting throughout.
2. Stephen King's It [1990]
One of the most iconic horror villains of all time, Pennywise the clown is a great combination of terrifying and fun to watch. Though the movie can drag on at times (being 3 hours long, believe me when I say it tends to do just that), the time passes by much faster when Curry is there, even though you don't want it to. He 100% makes this movie, and no one else could ever do it. NO ONE.
1. The Rocky Horror Picture Show [1975]
Aaand here's another performance that is stupidly being redone featuring an actor who could never ever match the perfection that is the Curry. I don't really need to explain why this is one of the most iconic performances ever, it basically speaks for itself. Everything, from his singing to his line delivery, presence, and demeanor is pure gold. He puts everything into this flashy role, and walks away one of the greatest characters and, subsequently, character actors of all time. Love this movie, love this performance, love me some Curry.