30. Christopher Lloyd
Never a huge critical success, nor has he ever been the biggest commercial star, yet somehow everyone knows him and his performances are among the most iconic of the past several decades. An incredible character actor with a unique approach, bordering on slapstick at times, but never ineffective. He's a lot more of a performer than a traditional dramatic actor, but with the range of the most acclaimed actors around. A great voice actor with a strong screen presence and a good gauge on when to push further or show some restraint.
Favorite performances:
Twenty Bucks
Back to the Future
Dennis The Menace
Who Framed Roger Rabbit?
The Addams Family
Anastasia
One Flew Over The Cuckoo's Nest
Over the Garden Wall
---
---
29. Samuel L. Jackson
One of the most successful and prolific actors of the past several decades, Jackson is an unstoppable force who always adds charm and intensity to every role he takes. It's hard to not see every role he takes as just him playing a slight variation of himself, which I usually don't see as a good thing, but in this case it kind of is. He is just that magnetic, all you want from him is for him to be him, because "him" is awesome.
Favorite performances:
Pulp Fiction
Jungle Fever
Lakeview Terrace
Eve's Bayou
Black Snake Moan
Django Unchained
Unbreakable
A Time To Kill
Jackie Brown
---
---
28. Nicolas Cage
Quite possibly the most bizarre and unpredictable actor who has ever lived, Cage is incredibly hard to place, as he has the ability to give any kind of performance, and unless he is visibly bored, you know you can expect something amazing. Whether he's good or bad, he always leaves a mark - almost always a funny one, too.
Favorite performances:
Vampire's Kiss
Leaving Las Vegas
Adaptation
Deadfall
Bad Lieutenant: Port of Call - New Orleans
Bringing Out The Dead
Raising Arizona
The Wicker Man
---
---
27. John Candy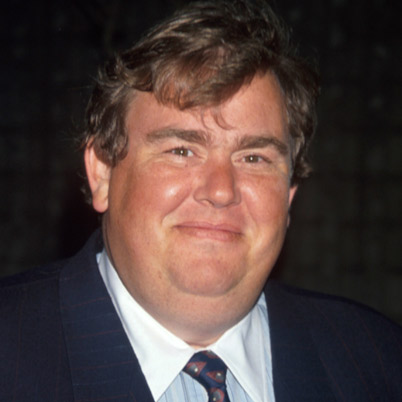 A great comedic actor who passed away far too soon, Candy wasn't just one of the funniest actors ever, but had that wonderful ability only the most emotive comics possessed: the ability to make you care about his characters. He was an incredibly likable presence, funny, and full of humility and emotion.
Favorite performances:
Planes, Trains, and Automobiles
Uncle Buck
Cool Runnings
Splash
The Great Outdoors
Home Alone
The Blues Brothers
Spaceballs
---
---
26. Peter O'Toole
The ultimate Oscar bridesmaid, with a total of 8 nominations and no win. Not to say that is a total indication of his ability and stature, but I do feel his incredible list of performances tends to get ignored by a lot of modern moviegoers. One of the greatest actors ever by my standards, and has definitely received plenty of attention by people who are willing to watch movies that aren't just made within the past few years. Stupid other people don't know what they're missing.
Favorite performances:
Ratatouille
The Lion in Winter
The Ruling Class
Becket
The Stunt Man
Venus
Lawrence of Arabia
My Favorite Year
Murphy's War